Midnight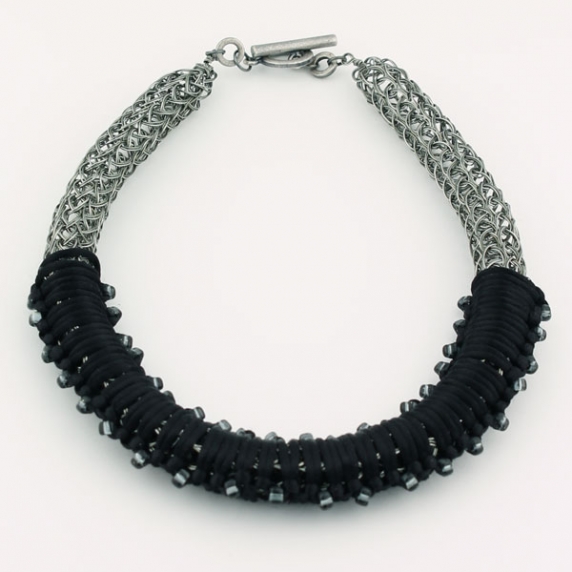 About:
KHT614: Antique gunmetal copper wire knitted necklace embellished with a shiny satin cord and Japanese seed beads. Toggle clasp closure.
Mixed Media Necklaces:
A way to combine the texture and colors of a scarf with the structure of a necklace. Choose from a variety of hand dyed ratail, variegatetd color yarn and hand dyed ribbon with bead accents.