For the Love of Gold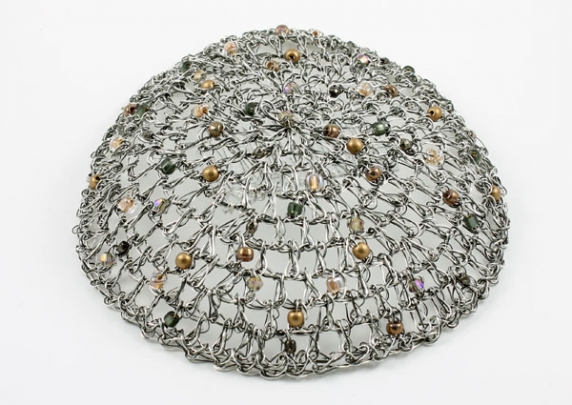 About:
CHS119: Antique silver crocheted wire kippah with grey and gold beads.
Crocheted Kippot:
Forget the lace doily!
My open stitch crocheted kippot are made using antique look copper wire with Czech glass and Japanese seed beads crocheted in to the kippah.
A plastic comb is securely attached to each kippah to assure comfortable and carefree wear.
Custom combinations are available to match a tallit or a dress or because they are your favorite colors.
All inquiries welcome!