Antique Bronze with handmade glass bead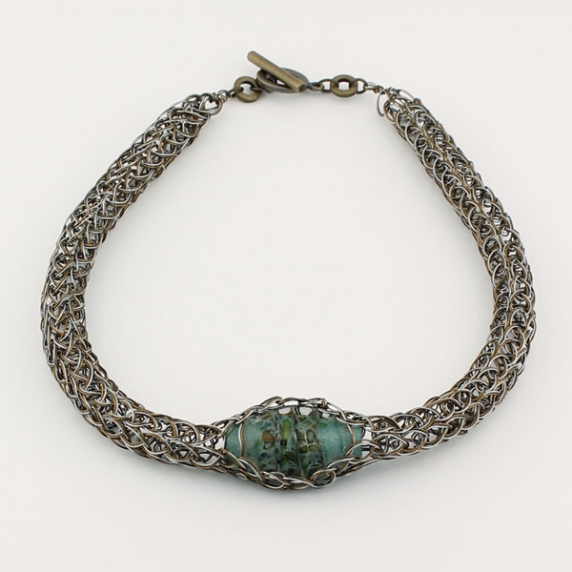 About:
KVT718: Antique bronze knitted copper wire with exposed handmade glass bead & toggle closure
Knitted Necklaces:
Presenting a familiar knitted pattern in a an unexpected material. Select from options that include artist made glass beads, Czech glass , seed beads, or African recycled glass beads.
Custom lengths are available.